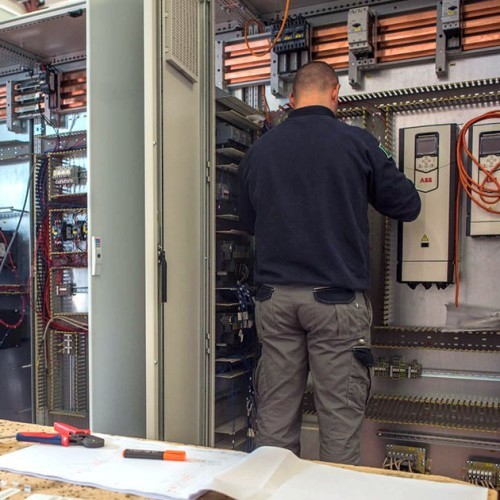 Services | Installation and commissioning
A skilled network, a guarantee of success
The installation and the commissioning activities complete the implementation of Elettromar automation systems. The electrical and instrumental installations are realized according to procedures and instructions that meet the quality and safety standards; they carried out either directly by Elettromar or indirectly through a network of qualified companies.
Plants starting no more problem
Particular attention is paid to commissioning, for which Elettromar uses specialized technicians to ensure the successful completion of plant start-ups . The constant and continued presence of Elettromar at this stage guarantees a quick intervention and a maximum assistance faced with every kind of problem.
Elettromar S.p.a. - Via Archimede, 186 - 58022 - Follonica, Grosseto - Italia
Social capital € 500.000,00 - C.C.I.A.A. GR N. 00641720537 - VAT number 00641720537
SOA registration 6157/04/00 - REA 65800