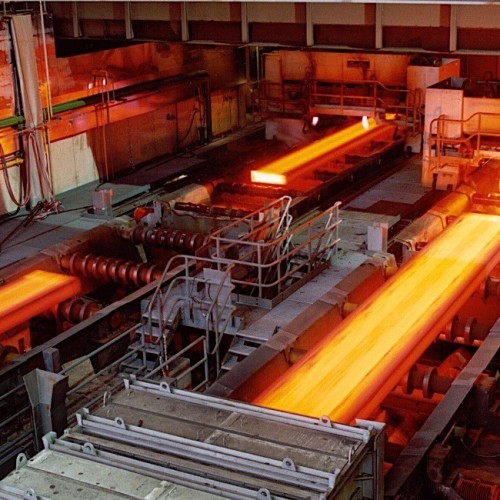 Sectors | Iron metallurgy
Traditional sector of Elettromar
The steel sector is one of the areas where historically Elettromar has always been present. We can state that there are no areas of the ironworks process in which the Elettromar company is not present with its business. From steel working plants in general to continuous castings, from treatmentin foundry areas to rolling mills, from long to flat products.
Reliable technology for END USERS and OEM'S
The experience gained also in cokeries, in environmental treatments including those for water and for industrial smoke emission, and in the field of raw material preparation should not be overlooked. Over and above this, Elettromar can boast important experience in material handling, particularly in steel plants, through the use of wireless technology. For all these reasons, Elettromar is today a reliable supplier for Italian and foreign END USERS and a consolidated partner of the bigger OEMs in the sector.
Applications
Raw Material Parks and preparation
Cokeries and environmental treatments
Primary metallurgy
Secondary metallurgy
Casting * Rolling mills
Press work and forging
Treatments for rolled product
Heating furnaces
Inspection and testing lines
Elettromar S.p.a. - Via Archimede, 186 - 58022 - Follonica, Grosseto - Italia
Social capital € 500.000,00 - C.C.I.A.A. GR N. 00641720537 - VAT number 00641720537
SOA registration 6157/04/00 - REA 65800