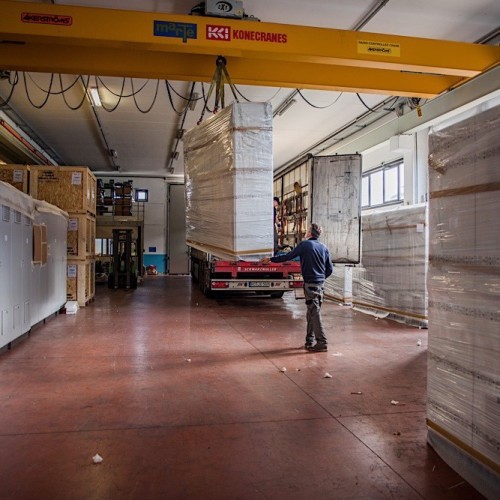 Services | Logistics and expediting
Maximum optimization of flows
The quality of the solutions and services of an engineering and construction company is also accomplished through an effective and efficient management of material flows. Reduction in supply time, store management, internal handling and external dispatch , all that have direct impact on the added value offered to the Customer.
A highly performing supply chain
The internal logistics processes enable Elettromar to optimize in and out flows of parts in making and more efficiently performances of its supply chain. Experienced staff performs acceptance and expediting control activities at suppliers with the aim of monitoring both the quality of critical components purchased and the performance of partners both potential and customary.
Elettromar S.p.a. - Via Archimede, 186 - 58022 - Follonica, Grosseto - Italia
Social capital € 500.000,00 - C.C.I.A.A. GR N. 00641720537 - VAT number 00641720537
SOA registration 6157/04/00 - REA 65800